In January 2018 was the "Go" for our new licence brand: We published the first carpet- and doormat collection from the "freundin Home Collection" for the home textile market.
In close collaboration with the Burda Magazine Holding GmbH / Brand Licensing by Burda and the editors from the woman magazine we created a exclusive selection of carpets and mats for the German speaking market.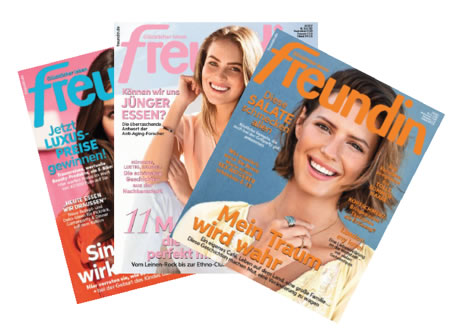 The brand "freundin" inspires with its huge variety of topics in the magazine and also on the digital media. "Freundin" shows his readers how to make the daily life more beautiful on all levels: For Fashion, Beauty and Body Care, food inspiration and of course: for a cosy home.
Over 1,94 Million readers and more than 2 million unique users enjoy the inspiration of Freundin. And 2018 is a special year for all readers: The magazine celebrates his 70th birthday!